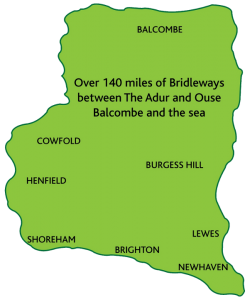 Mid-Sussex Area Bridleways Group is an independent voluntary organisation, which aims to protect and improve bridleways in Mid Sussex. MSABG is affiliated to the British Horse Society.
Find out more about what we do.
Join us and keep up to date with local issues and all matters that affect your bridleways.
Receive regular Newsletters and Bulletins
We can be contacted at any time to help you!
Report bridleway problems through our Reports page
Send us comments and information about what's happening in the area you ride.
Contributions to the website and newsletter are always welcome.
Note that you must be a member of MSABG in order to login and reach the member-only pages of this website!