What a lovely Christmas present for local riders in the Warninglid/Slaugham/Handcross area!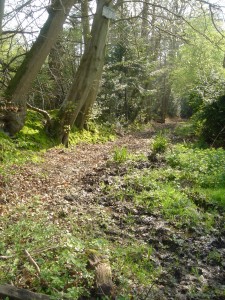 The new bridleway between Nursery Lane and Staplefield Road, Slaugham was opened for use on 20th December 2014. It links well ridden lanes and, in this particularly wet spell of weather, enables that rarity, safe riding that is also dry underfoot!
One can now ride a route from the Warninglid flyover to Slaugham Village, something not possible since the A23 was safe enough to ride!
The surfacing of the new horse margin alongside the northbound Handcross slip road has also been done, giving riders a safe link between bridleway Slaugham 7(Park Road) and the B2110 (Horsham Road) at Handcross.
(The HA will be doing a few minor improvements here before they are completely happy. This includes filling in a low area at the southern end of Slaugham 7, getting the utilities company to fix a damaged inspection cover and topping up the track surface at the B2110 end where there is currently a slight step.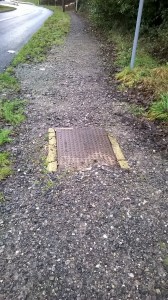 HAPPY NEW YEAR  and good riding!