Jack and Jill Update 10th Dec 2015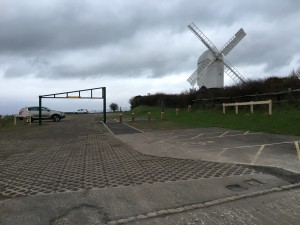 The contractors have finally moved the barriers that have been in place during while they have been moving the disabled car parking! It looks as though that they had to put different surfacing down. The old markings are still there and will need to be burned off.
The photos show the rather grand notices in place and technically one should be able to park now.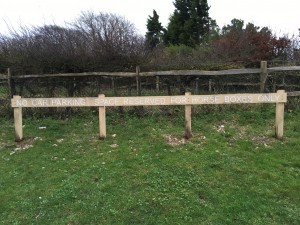 We would be glad to hear of any first hand or second hand experiences of using the car park in particular how trailers fare with turning/backing out.
Hopefully the uncertainty created by this restricted parking will not deter riders and they will be able to continue to use the car park as in the past.
Please pass the word around that the parking is once more available.